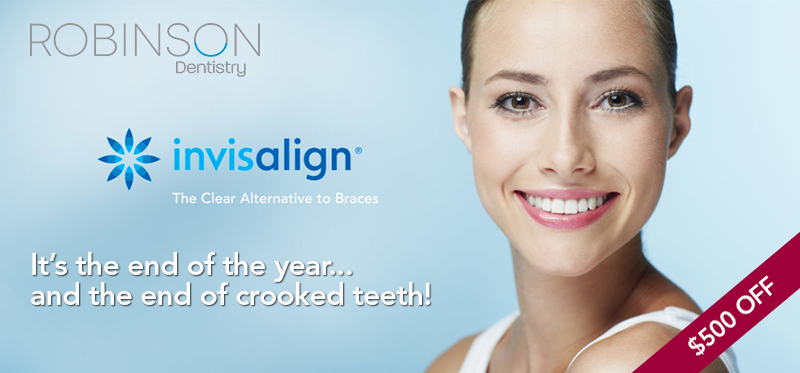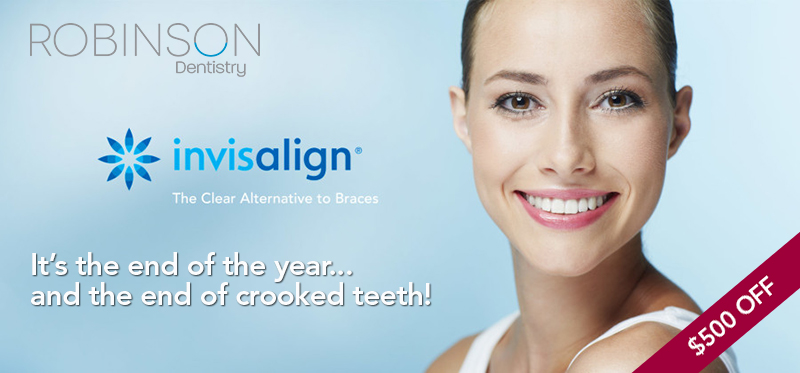 The end of the year is fast approaching, and that means your annual Flexible Spending Account (FSA), Healthcare Savings Account (HSA) or other cafeteria plan funds must be spent or you risk losing those dollars.
That makes this a great time to get that million dollar smile you've always wanted with Invisalign, the most advanced clear aligner system in the world.   And to sweeten the deal, Robinson Dentistry is offering $500 OFF all full Invisalign cases through the end of 2016!  And this includes full mouth whitening trays and gel!
So put your expiring FSA or HSA dollars to use and get a new smile with Invisalign!
We look forward to seeing you soon!
-The Robinson Dentistry Team