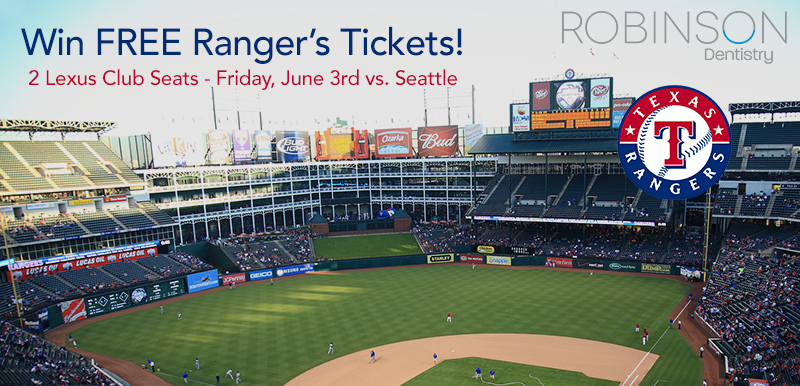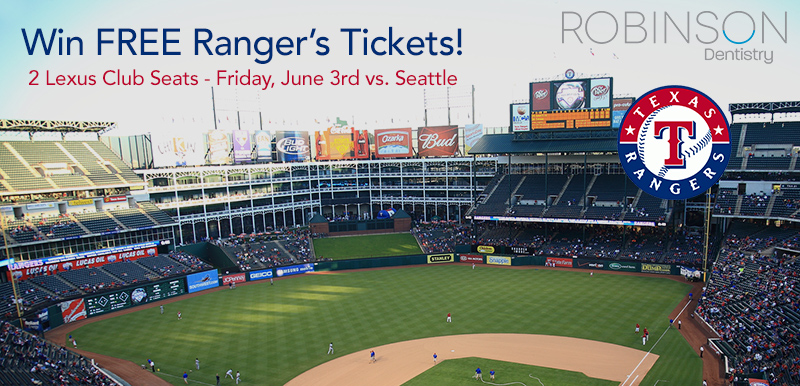 Hey Ranger Fans, Win Lexus Club Tickets!
Leave Us a Review on Google+ and be Entered to Win
Spring is here and it's baseball time in Texas! There's just something special about a night at the ballpark cheering on the boys of summer. To help support the home team, Robinson Dentistry wants to send one of our patients and a friend or family member to see the Rangers play the Seattle Mariners on Friday, June 3rd. And these aren't just your average seats! We're putting you right on top of the action with Lexus Club Seats, Sec 232, Row 1. Lexus Club seats include in-seat wait service and access to the Capital One Club after the 3rd inning!
All you have to do is leave us a review on our Dena Robinson, DDS Google+ page before May 15th and you'll be entered to win!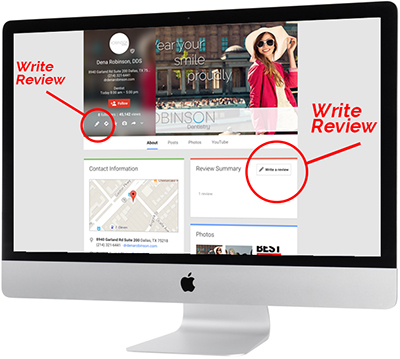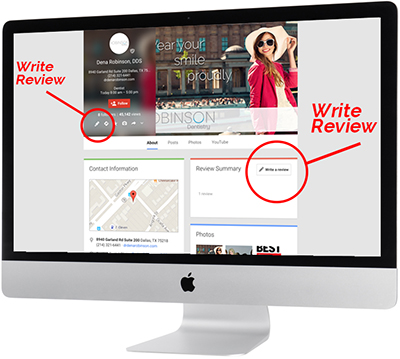 Here is how to leave a review, it's easy!!
Step 1: Find the Dena Robinson, DDS Google+ page by clicking here.
Step 2: Click on the "Write a review" button or the pencil icon beneath the red "Follow" button and leave us an honest review about your experience with Robinson Dentistry.
Step 3: We'll enter your name into the drawing to win Rangers' Lexus Club seats!
The winner will be announced on May 16th, and entries are limited to one per person. If you have questions please contact us, or give us a call at 214.321.6441