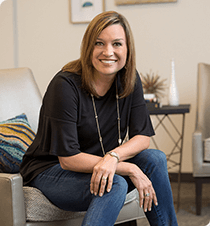 Michelle Dishman
Registered Dental Hygienist
Michelle is Robinson Dentistry's dental hygienist and a long time resident of Lake Highlands, Texas. Michelle graduated from Lake Highlands High School and there, she met her husband, Chris. They have two children, Morgan and Collin. Morgan is studying special education and is a Tri Delta at The University of Texas at Austin and Collin is in high school and plays Varsity basketball and baseball for Lake Highlands.
Outside of work, Michelle is involved in the Lake Highlands Women's League and is very active at Watermark Community Church. She and her husband serve in Re-Engage, a marriage ministry.
Michelle received her dental hygiene degree from Baylor College of Dentistry in 1992.