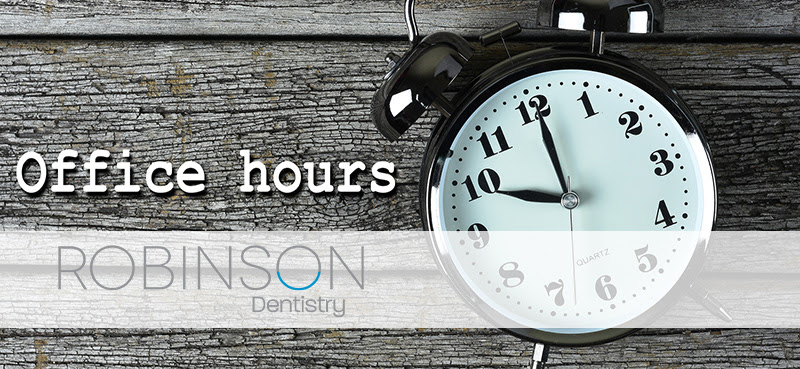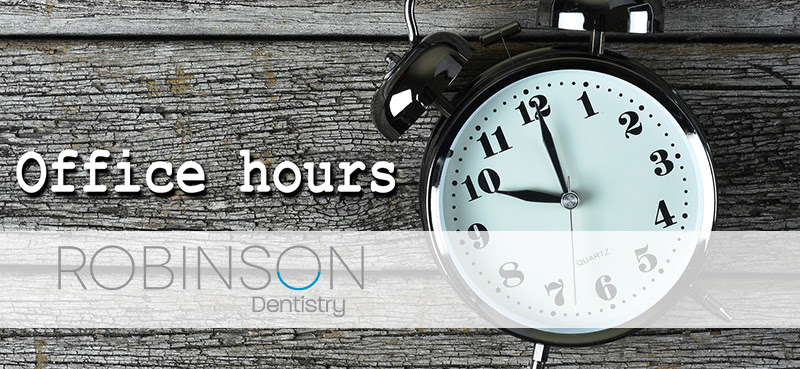 We have been getting many more requests recently for early morning appointments.  So in an effort to find a good balance for our patients, we have made some adjustments to our business hours.  Effective
Monday, August 29th
, our business hours will change as indicated below.
We are always looking for ways to better accommodate our patients, so we believe this will provide more flexible scheduling options going forward.
As always, we are grateful for your business and we look forward to seeing you at your next visit!
-The Robinson Dentistry Team
REVISED ROBINSON DENTISTRY BUSINESS HOURS
(Effective
Monday, August 29th, 2016
):
Monday

:       

8:00am – 4:00pm

  
Tuesday

:      

8:30am – 4:30pm
Wednesday

:  

8:30am – 4:30pm
Thursday

:     

8:30am – 2:00pm
Friday

: Classroom session for Aspire Dental Assisting School