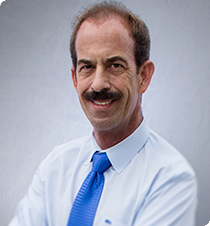 Dr. Mark Waggoner, DDS
General Dentist – Oral Surgery
Dr. Waggoner is a General Dentist who has exclusively practiced portable Oral Surgery for more than 30 years. He is a Diplomat of the National Dental Board of Anesthesiology.
Although Anesthesiology is not recognized as a specialty area by the ADA or the State Board of Dental Examiners*, anesthesia is the only facet of dentistry requiring a special permit by the State Board. Dr. Waggoner has had his permit since 1984. While he is not a partner or associate, Dr. Waggoner has formed a relationship with Dr. Dena Robinson where he rents office space and staff so that he can perform your surgery in surroundings that you are familiar with, while having your regular dentist close at hand. The majority of his practice involves the removal of complicated wisdom teeth while the patient is under an IV Sedation. Dr. Waggoner has performed more than 15,000 IV Sedations.
Dr. Waggoner began assisting in his father's Oral Surgery practice in 1970. He graduated from Southwestern University in Georgetown, TTX and then graduated from Baylor College of Dentistry in 1983. He completed a one year, full-time Formal Post Graduate Hospital Residency in the Department of General Dentistry, University of Florida, in Jacksonville, FL in 1984. During his training, he completed rotations in the Departments of Dentistry, Anesthesiology, Internal Medicine, Emergency Medicine and Oral Surgery. Dr. Waggoner returned to Dallas after his training and has exclusively practiced as a travelling dental surgeon since that time.