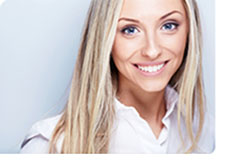 We all dream of a white sparkling smile, but over time our teeth become darker due to our diet and mineral deposits trapped within the outer layers of our teeth. But don't worry, Robinson Dentistry can provide you with a breathtaking & natural smile!
At Robinson Dentistry, we make customized teeth whitening trays for you that are specifically shaped for your teeth. We do this by taking a
3D impression
of your mouth and then creating the trays from the impression. Our take-home kits look similar to what you'll find in drugstores, but contain stronger chemicals that produce results much more quickly. Over the years we have found take-home kits from Venus Smile work the best and we proudly use their products.
Venus White Pro
Venus White Pro is a high-performance whitening system specially formulated for simple at-home use. After creating your custom-fit trays, Dr. Dena Robinson will determine the right Venus White Pro gel for you. The Venus Whitening system comes in three different strengths depending on your teeth's condition.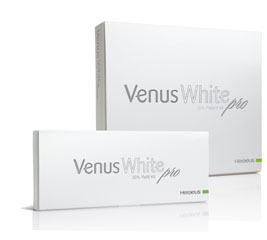 Your customized bleaching trays will whiten your teeth evenly and naturally and you can choose to wear them during the day or at night. The whitening gel is mint flavored for your comfort and contains potassium nitrate which helps decrease sensitivity associated with bleaching.
For instructions on how to use your Venus White Pro kit at home,
Click Here
.
Keep in Mind…
There is nothing harmful about teeth whitening procedures, as long as they are dentist-supervised. Gum irritation and tooth sensitivity are the most common side effects of teeth whitening. We will do everything we can to minimize these side effects, all of which typically disappear completely after the whitening phase is completed.
Schedule Appointment
Click Here